In an essay published by Bloomberg Businessweek, Timothy D. Cook, Apple's chief executive officer, said he is "proud to be gay" and it's the greatest gift God has given him. "Let me be clear: I'm proud to be gay, and I consider being gay among the greatest gifts God has given me," Mr. Cook wrote in the essay.
Mr. Cook has never spoken publicly about his sexual orientation until now. He said: "Throughout my professional life, I've tried to maintain a basic level of privacy. I come from humble roots, and I don't seek to draw attention to myself. Apple is already one of the most closely watched companies in the world, and I like keeping the focus on our products and the incredible things our customers achieve with them".
Mr. Cook further noted he's been a believer in the words of Dr. Martin Luther King, who said: "Life's most persistent and urgent question is, 'What are you doing for others?'" Mr. Cook has therefore, challenged himself with that question, which brought him to realized that his desire for personal privacy has been holding him back from doing something more important. That realization led him to come out publicly about his sexual orientation which has been an open secret in Silicon Valley.
"While I have never denied my sexuality, I haven't publicly acknowledged it either, until now. So let me be clear: I'm proud to be gay, and I consider being gay among the greatest gifts God has given me".
Apple is among tech companies like Google and Facebook that participates in the annual San Francisco's gay pride parade.
Congrats to 5000 Apple employees/families who attended today's Pride parade.Inclusion inspires innovation.#applepride pic.twitter.com/4DncX8F6fO

— Tim Cook (@tim_cook) June 29, 2014
In concluding his essay, Mr. Cook wrote: "When I arrive in my office each morning, I'm greeted by framed photos of Dr. King and Robert F. Kennedy. I don't pretend that writing this puts me in their league. All it does is allow me to look at those pictures and know that I'm doing my part, however small, to help others. We pave the sunlit path toward justice together, brick by brick. This is my brick".
You can find the full essay of Tim Cook on the Bloomberg Businessweek.
Other media outlets including the New York Times, Today.com covered the story.
Hard to balance desire for privacy with pressure to be role model. Glad Tim Cook turned dial from former to latter http://t.co/hxo7QpFOfC

— Matt Wells (@MatthewWells) October 30, 2014
I'm pleased the Tim Cook has come out – I know it shouldn't matter but it does. A visible role model like that makes a huge difference.

— Adrian Bradley (@adebradley) October 30, 2014
Tim Cook: "I am proud to be gay" http://t.co/mwruUVsIbm I am proud that nowadays this won't be a big deal. Good for him, and for all of us!

— Patrick Beja (@NotPatrick) October 30, 2014
What do you think about Tim Cook coming out of the closet?
Share your thoughts on the comment section below.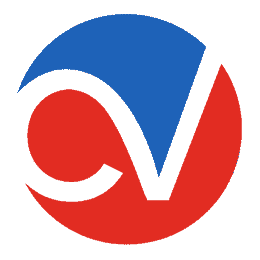 The Compuvator™ is an SEO Company, PPC Agency, and WordPress Development specialist. The Compuvator™ provide custom SEO Services, PPC management — including Google Ads, WordPress Development Solutions, and Digital Marketing Services to grow your business.