Google Ads Management from a Google Partner Agency
Compuvate provides Google Ads management that can have immediate positive impact to your business. A Google Ads Management that is focus on growing your business. We serve New York, New Jersey, Connecticut and beyond.
Are you looking for a top-rated Google Ads management agency? Do you want to get the best out of your Google advertising campaigns? You are in the right place. At Compuvate, our Google Ads management services guarantee immediate impact from a result-driven Google Ads advertising campaigns.
If you are looking to increase sales and the number of customers you get, Compuvate Google Ads management services can bring qualified leads to your website. Whether you already have a Google Ads account, or would like Compuvate to start a new campaign, Compuvate's unique approach to each advertising campaign is proven to increase customer acquisitions. This means higher ROI.
For this reason, Compuvate is your top-rated, trusted Google Ads management agency that you can bank on. Compuvate is an accredited Google partner agency.
How Google Ads Can Help You?
You can reach more customers online by running Google Ads. Get seen by your best audiences across Google Network with Search ads, banners ads, Youtube ads, and more. Then, use Google Ads and Analytics together to measure and improve your advertising campaign results.
Tailor your ads to achieve any marketing objectives. Our Google Ads specialists will work with you to indentify and set achievable marketing goals.
Get personalized budget recommendations, and pause or adjust your spending anytime.
You only pay when people interact with your ad. Google Ads' machine learning technology ensures you get the most out of every dollar in your budget.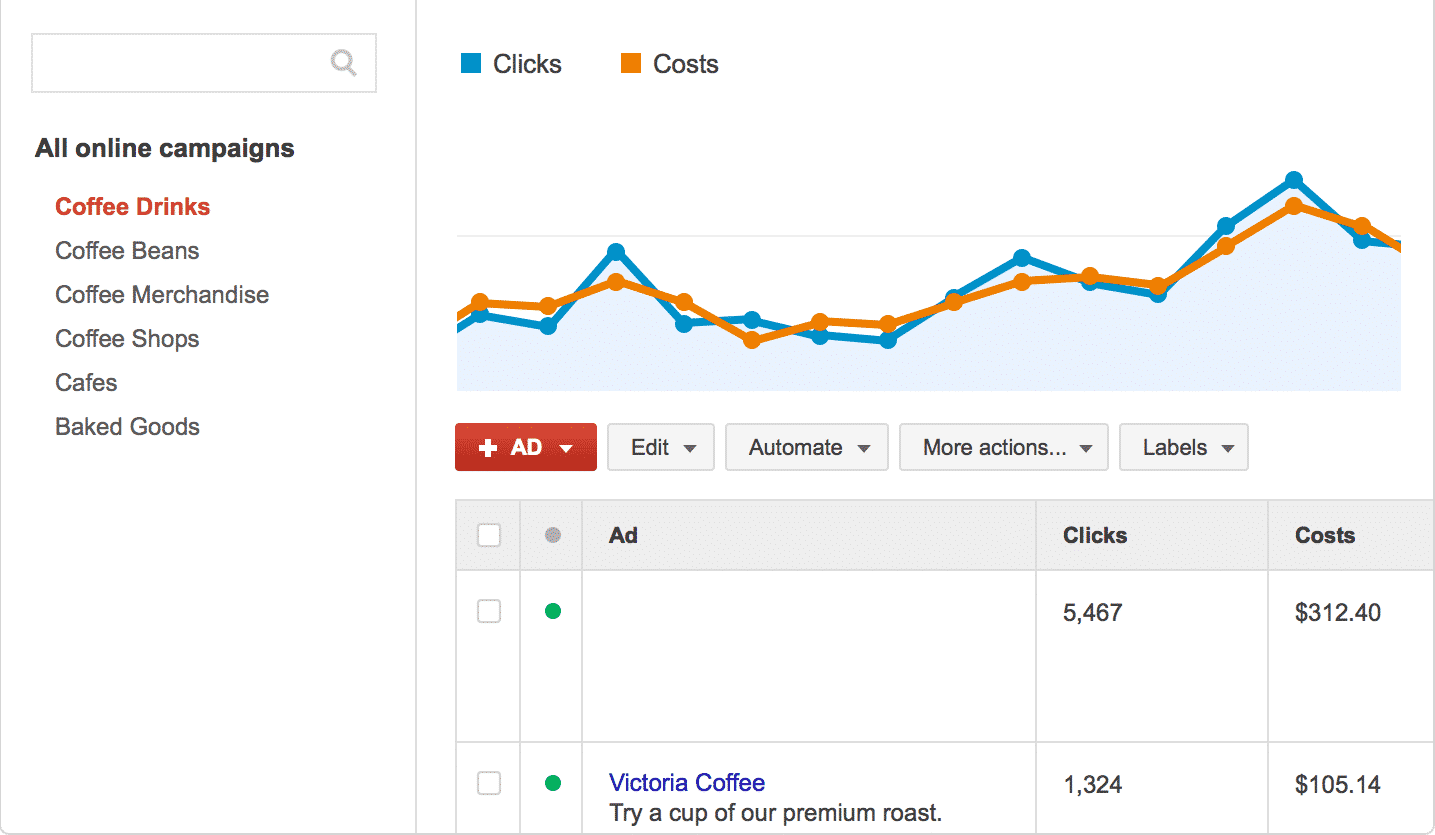 Google Ads Management to help you Reach Customers Online
Compuvate provides Google Ads management services that outperform other agencies. As a Google partner agency, we can to setup and manage campaigns that achieve high-quality scores. Hence, the high quality score results in reduced CPC (Cost Per Click). As a result, you can expect your conversion rates to increase.
Do you already have a Google Ads account? Start with a free Google Ads Audit. A Google Ads campaign audit conducted by one of our Google Ads specialists will enable you to know the current status of your Google Ads campaigns. You will be able to see areas you are doing well in, and what needs to be optimized in your Google Ads campaign. That is why, Compuvate offers a free Google Ads audit to get your Google Ads campaign off to a fantastic start.
Google Ads Management to Grow your Business
Compuvate offers a complete Google Ads management package so you can reach the right audience to grow your business. Google Ads advertising is the quickest way to increase the awareness of your products or services. Thereby, creating immediate leads and sales impact.
Your campaign ads will appear on Google, and Google partner sites, ensuring broader exposure of your products and services.
How Compuvate creates Google Ads campaigns

At Compuvate, we create and manage Google Ads campaigns of all sizes in conjunction with an inside Google Ads agency team. This partnership gives your ads copy the best chances of achieving a high-quality score, improve ad rank, and ensures your ads are showing as frequently as possible. This is one way Compuvate decreases your CPC while increasing your visibility to potential customers.
 

Do you already have a Google Ads account

If you are currently advertising on Google, Compuvate can review your campaign, optimize your ads, and provide ongoing account management to ensure a higher conversion rate. Additionally, as an accredited Google Ads agency, we will manage your existing Google Ads campaigns without ever needing or asking for your Google Ads account password. Your account/customer ID is all we need to gain access to your account with your permission. Therefore, you will be able to see and have full access to what we manage in your account. Here at Compuvate, we understand that total transparency yields stronger relationships with our clients as we provide exceptional Google Ads management services.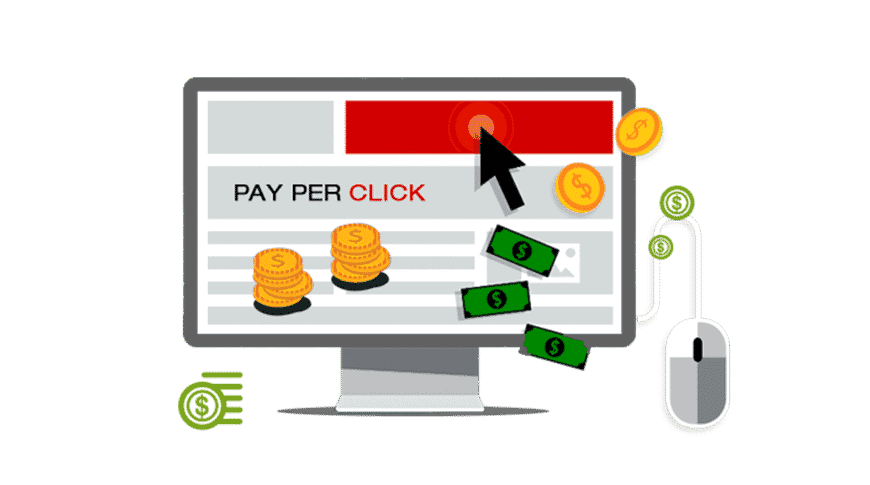 Key Noteworthy Points about Compuvate Google Ads Management Services
Our team will manage and optimize your account daily after setup. You will have 24/7 access to your account. Compuvate is a Google badge Partner Agency. This means we are committed to providing superior Google Ads services. Also, we are available by phone or email to answer your questions and address any concerns you may have. As a result, you have nothing to worry about. Most noteworthy, we ensure to utilize the most cost effective strategies for your Google Ads campaigns to reach more customers.
Below are some strategies Compuvate uses to provide superior Google Ads management services with exceptional results:
Google Ads Keyword Research

Compuvate's Google Ads experts will research keywords relating to your products and services. We then use the keywords that can generate the most traffic from qualified customers. We research your industry and your customers' needs to determine the most efficient keywords or key phrases for your Google Ads campaign.
 

Google Ads Copy-writing

We ensure that your Google ads copies are relevant to targeted keywords and landing pages. We make sure the keywords are relevant to the landing page content. Our Google Ads specialists will ensure ad copies comply with Google Ads advertising policy. Compuvate ensures there are "call to action" phrases on ads. As a result, your ads get more qualified clicks. Ad copies will be designed to grab the attention of potential customers and lead them to the desired content on your website. Thereby, ensuring higher conversion rate.
 

Google Ads Landing Page Optimization

It is extremely important to create optimized landing pages for your ads. Many Google Ads agencies fail in this. However, if the landing pages are optimized for Ads relevancy, Google Ads adverting policy compliance, and user friendliness, you can succeed with your Google Ads advertising campaigns. As a result, users will come to your site, find exactly what they were looking for, and be prompted to contact you immediately because of the lack of hassle. Therefore, improving the experience of users that come to your ads, is a key aspect of Compuvate Google ads campaign strategies.
 

Google Ads Analysis and Reporting

We will regularly analyze your advertising campaigns. As a result, we are able to provide reports on campaign performance to ensure we are within targeted goals. Also, you will be well informed of costs for individual keywords, conversions rate, cost per acquisition, ROI, etc. We are able to do this because adverting accounts are managed by trained and accredited Google Ads specialists. As a result, your Google Ads campaigns are built to succeed from the very start.
 

Google Ads Campaign Setup & Management

Compuvate's certified Google Ads consultants will setup and fully manage your PPC advertising campaigns on a continuous basis. Through this process, you can be assured that your target goals can be reached. We will take the headache of running paid advertising on Google out of your hands. So, all you have to do is pick up the phone when potential customers call you or reply to online form submissions.
 

Ongoing Google Ads management support

We offer timely and ongoing Google Ads support whenever you are in need of it. Whether you are an existing client or not, just reach out to us with your Google Ads advertising issue. We'll be delighted to offer you the support you need.
Now that you know Compuvate's Google Ads Specialists can execute the best Google Ads management strategies to increase your online visibility and generate more revenue to your business, contact us today. You can also reach out to us for a free Google Ads consultation.
You can click here to contact us, or call us today on (212) 500-0570. We provide one of the best Google Ads management services you could find. Also, we care very much about our clients. We treat you as a partner, not just another client.