WordPress Website Maintenance Services
Compuvate provides ongoing WordPress website maintenance services that is reliable, with a focus on security and performance enhancement. We serve New York, New Jersey, Connecticut and beyond.
Reliable WordPress Website Support Services
Compuvate provides a reliable WordPress support that is unmatched. With Compuvate WordPress maintenance, you will have peace of mind knowing your website is in good hands as we provide ongoing WordPress website support to your business.
Whether you are in New York, New Jersey, Connecticut or beyond, you can depend on Compuvate's WordPress maintenance support.
Our WordPress maintenance support services include:
Daily Monitoring of your WordPress website
Robust security implementation and monitoring
Protecting your website from hackers and spammers
Keeping Plugins updated
Ensuring your website is running on the latest WordPress version
Keeping PHP version updated
Making on-demand changes and updates
and much more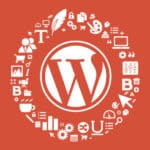 Let's keep your WordPress Site in Shape…
We monitor your WordPress site to ensure it is operating as intended.
Grow your business with a reliable maintenance plan for your WordPress website.
When it comes to maintenance of your WordPress website, Compuvate provide you with peace of mind knowing that you will have a reliable ongoing website maintenance plan developed to enable your website to keep up with the regular changes and updates on the WordPress platform. We implement a robust WordPress website security to keep your website secured.
Since 2003, WordPress has evolved from just a simple blogging platform to one that you can use to create almost any kind of website. WordPress has become versatile, scalable, and manageable.
However, with the many updates and changes, it can be hard to keep up. Compuvate's reliable WordPress services make it possible for you to focus on running your business while we focus on keeping your website updated and secure.
Talk to us about your current WordPress website needs and see how we can get your website in tip top performance with ongoing regular maintenance.