A good On-page SEO is one of the most effect ways to increase traffic to your website. When your individual website pages are SEO optimized, you greatly increase your page chances to rank well on search results from search engines such as Google, Bing and Yahoo. Most people who search on Google for example, will click on one of the top three search results on page 1. With good On-Page SEO, your page can rank on one of these top first page positions which will increase the traffic to your website.
Yes, it true that good SEO is not as simple as 1 2 3 or A B C. Good SEO involves skills and experience built over time. However, there are core fundamentals or core basic strategies that you can do yourself and when done right, will make a "#HUUUUUUUUUGE" difference. I guess you know who says HUUUUUUUUUGE a lot in America these days 🙂 – That huge difference will mean more traffic to your website, more leads, more sales and more customers.
How can you implement a good On-Page SEO strategy?
In this article, I'm going to work you through the process. This article will guide you on how you can do it yourself. Without further saying Huuuuuuuuuge, let get into the SEO stuff. 🙂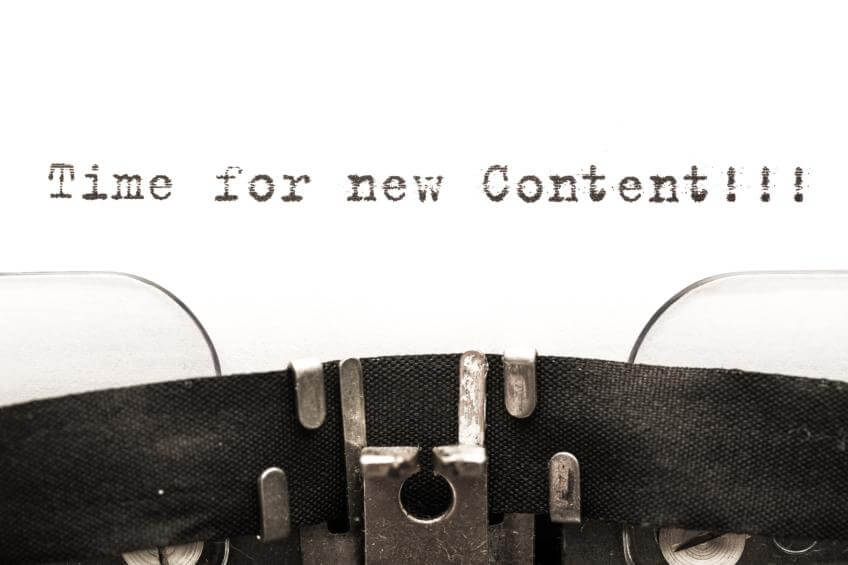 Page Content
The first key ingredient to your on-page optimization is your content. Make sure your page content deserves or is worthy of search engines attention. Put good content on your page that searches will love.
What content search engines love and can rank higher?
Content that are relevant to the search query of the user.

Content that provide solution or provides an answer to what the user is searching for.

Content that is shareable. Readers should be excited to share your page content because of it relevancy.

Your content must be linkable. Other website should be able to link to your page or content. If your page content is rich in quality and shareable, it will naturally draw links from other websites on the internet.
Also, make sure your text content is readable. Thought we're not sure whether or not Google uses content readability as a ranking factor, it is important to ensure your text is readable and easily understood. This will encourage readers to spend more time on your page which will reduce your website's bounce rate. Because low bounce rate will result in better ranking.
Ensure that your text content contain more than the minimum words recommended for SEO. 300 words is the minimum recommended. I recommend a good content of at least 700 words. The higher the better, especially if your content is rich and well structured.
Doing the above with your page content will take you on your way to better On-Page SEO which will lead to better ranking and increase website traffic.
Page Title Tag
Your page title tag should be an accurate and concise description of your page content. Make sure the relevancy of your page content is clearly seen from your page title.
Use Optimal Title Format: To achieve this, include in your title your primary keyword, secondary keyword and branding. Like so: Primary Keyword – Secondary Keyword » Brand Name.

Use Optimal Title Length: Optimal title length will ensure your page titles are properly display by search engines on search results. Keep your title length under 55 characters including spaces. Google for example, generally displays the first 50-60 characters of a page title. By keeping your title under 55 characters, you can expect your full title to display most of the time.
Hence, using optimal title tags will increase relevancy, improve user experience and increase search engine result value which will make search engines fall in love with your page content. This can lead to all the goodies a good On-Page SEO can achieve.
Keyword or Keyphrase
You will want to ensure that your keyword is very focus with the intention to target specific users search query.
Do the following:
Put your primary keywords and secondary keywords respectively at the beginning of your title.

Ensure your keywords are in your page URL.

Include your keywords at the beginning of the first paragraph of your content.

Use unique keywords for each page on your website.

Ensure your content have the proper keyword density. Not too much or too less.

Include your keywords on the meta description.

Include keyword on the page image Alt and title tags.

Use page keywords on subheadings; H2, H3, H4, etc.

Use a single H1 tag that contain page keywords.
When keywords are properly implemented in your page content, you'll be on your way to better On-Page SEO and search engines such as Google, Bing and Yahoo will reward your page with better ranking.
What additional On-Page SEO can you do?
Stay tuned for PART 2 of this article. Follow us on Facebook, Twitter or Google+ to receive updates when PART 2 is posted.
Want to add your thought to this article? Post what you think in the comment section below. It will make a #Huuuuuuuge difference. 🙂