As an accredited PPC agency, Compuvate can help you stop wasting your pay-per-click advertising budget on worthless clicks. Get the clicks that count! We serve New York, New Jersey, Connecticut and beyond.
PPC Agency you can rely on for better ROI and growth is what Compuvate has been known for. Compuvate is a top-rated PPC agency based in New York. We help businesses and brands of all sizes to convert leads better and grow faster when using pay-per-click advertising such as Google Ads. Whether you are in New York, New Jersey, Connecticut or beyond, you can depend on Compuvate's PPC agency services. Compuvate is a trusted Google partner agency you can count on.
PPC Agency Services for the Modern Advertiser
When it comes to your PPC management services, you need a reliable and accredited PPC agency that knows what results are important, and can focus your advertising resources to achieve these results. Compuvate is a TRUSTED AND ACCREDITED PPC Agency with the skills, experience and commitment needed to set up and manage successful PPC advertising campaigns. With Compuvate, your Pay-Per-Click advertising has never been better. You can confidently bank on our commitment to your success and growth!
So, start to grow your business with Pay-Per-Click advertising. With PPC ads, you get endless opportunities for your business to succeed online, and Compuvate is here to help you.
Our PPC Agency check list you can benefit from are:
Manual Bid Optimizations

✓

PPC Call Tracking

✓

Automatic Bid Optimizations

✓

Traffic Quality Improvements

✓

Keyword Match Type Selections

✓

Conversion Tracking

✓

Quality Score Improvements

✓

Creative Ad Copywriting

✓

Image Ad Creation & Split Testing

✓

Dynamic Ad Copy Testing

✓

Display Campaign Targeting

✓

A/B Ad/Image Split Testing

✓

Analytics Data Improvements

✓

Keyword Refinement and Expansion

✓

Bid Modifiers

✓

Competitor Watching

✓

Geo-Targeting Improvements

✓

Negative Keyword Additions

✓

Ad Extension Granularity

✓

Single Keyword Ad Groups

✓

Video Campaign Refinement

✓

Keyword Tapering Ad Groups

✓

Campaign and Ads Expansion Opportunities

✓

Retargeting and Remarketing Campaign Tactics

✓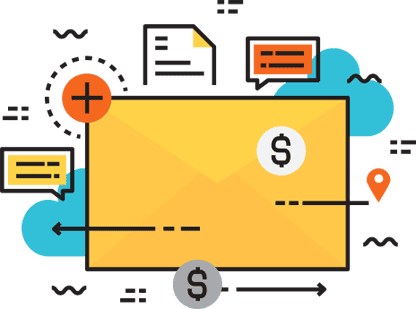 Benefit from a Well Structured PPC Advertising Campaign
Our PPC Agency will help you grow your business with well structured PPC advertising campaigns. This can help you reach your ideal customer without wasting your budget.
We provide Google Ads management services and other PPC management services that outclass the competition. Hence, we manage Pay-Per-Click advertising campaigns on Google Ads with great conversions and ROI. Campaigns are built in conjunction with a Google agency team to ensure high-quality score. Because of this, you can rely on Compuvate as the trusted PPC agency for your PPC campaigns.
With Compuvate's PPC agency services, you will have peace of mind in the following areas:
Deep PPC Audit
We provide a detailed audit if you are currently running a paid advertisement but you are not satisfied with the results. This audit will uncover areas where you are wasting budget, and show prioritized improvements you can implement to improve your PPC advertising performance.
PPC Campaign Setup and Build
If you are starting with PPC, we will create campaigns built to succeed from the very start. The campaign setup and build is a critical stage that can significantly affect performance and results. We are a PPC agency that invests a considerable deal of time and resources to this stage.
Provide Ongoing PPC Management
Use your time on nurturing the leads your paid advertising campaign brings to your business. We will focus on managing your campaign. We will take care of everything and report to you regularly.
Regular PPC Campaign Optimization
As needed, we will provide regular campaign optimization to ensure we are meeting our targeted goals and improving quality score.
Ongoing PPC Support and PPC Consultation
When you become a Compuvate client, you become part of our family. And at Compuvate we take care of our own. So, support and regular consultations are available as needed. It is the right thing to do, and that is what you should get from a trusted PPC agency.
We are a PPC Agency Committed to Your Business Growth
Paid advertising should help grow your business not the other way round. What you get from Pay-Per-Click ads should be more than what you spend. That is why, Compuvate focuses on ensuring your ROI (return on investment) is worth all the budget spending and effort. We are a PPC agency that believes "every penny counts".
You can click here to contact us, or call us today at (212) 500-0570. We provide one of the best PPC management services you could find. Also, we care very much about our clients. We are the PPC agency that will treat you as a partner, not just another client. Get in touch with us today. Also, if you are considering Google Ads, reach out to us for free advices. We offer excellent Google Ads management services.