#1 Best SEO Company Compuvate
SEO company Compuvate is one of the best for SEO services. As an experienced SEO agency, we use strategy-focused SEO methods to increase traffic, leads, and sales. Compuvate have advanced SEO services that can provide your website with higher rankings through measurable search engine optimization.
Grow your Business with SEO Company Compuvate
Compuvate provides an optimum SEO service for their customers in the New York area and beyond. Transparency and reliability are just some of the qualities that make Compuvate best SEO company. Start increasing your ROI with a simple and affordable SEO service from a company that is transparent, reliable, and provides measurable results.
Website optimization is essential for businesses that want to compete in the saturated market. Ensure your site is generating what you need by enlisting Compuvate as your trusted search engine optimization company. We help businesses address challenges they face online head-on. Our experts examine every aspect of your website and identify problems areas before implementing a specific campaign tailored to meet desired goals. With us, your revenue will grow, building on the strong brand you have already established.
With SEO company Compuvate, you can gain better online visibility.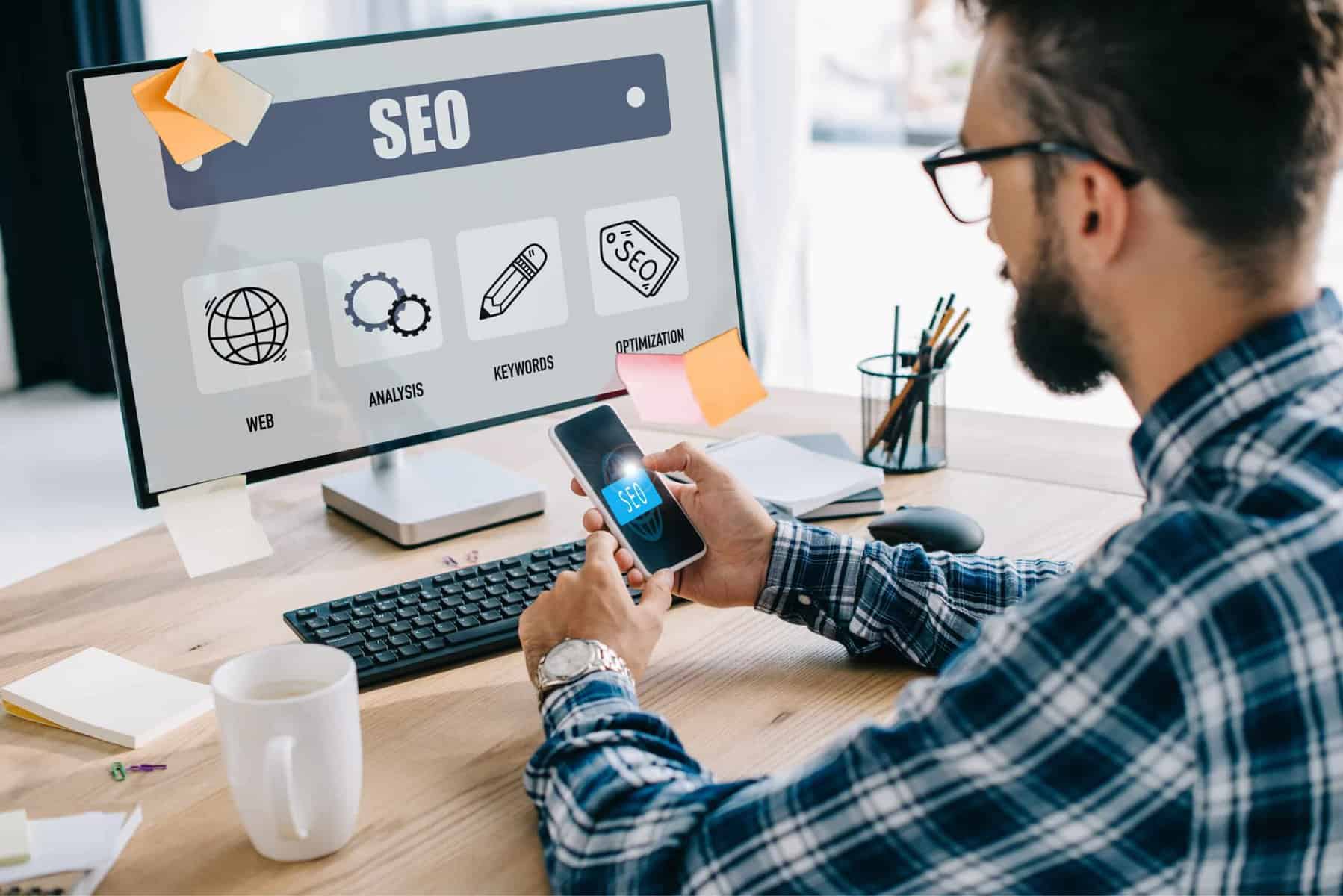 SEO Company Compuvate Services
Compuvate offers SEO services including SEO consultation, key word research, audit, on-page and off-page SEOs, link building strategy, content marketing and amazing SEO analysis and reporting. All of these services are designed to keep your business at the top of search engine rankings.
SEO company Compuvate is a strategic choice for business growth, in both your marketing and operations budget. We create sustainable strategies that deliver quality results, without breaking the bank. Compuvate SEO Services delivers conversion-driven results at a more affordable price.
Below are some of Compuvate's SEO services:
One of Compuvate's significant services is SEO Audit. In this service, the client's website and ecosystem are analyzed to identify the website's potential and any improvements that need to be made. A complete report is created from the analysis which includes a list of suggestions for enhancing the SEO of the website in both general and on various social media platforms.
Compuvate is an SEO service provider with an excellent SEO audit service. This service concludes with a client-friendly report that will identify the site's potential ranking difficulties and offer solutions to fix them.
In order to succeed in the competitive world of SEO, a successful SEO Auditing service which analyzes a site's potential and future improvements required is necessary. We provide clients with multi-tiered auditing services for a complete understanding of a site's audience and industry specific targets.
Compuvate provides both on-page and off-page SEO strategy, using a website audit to discover what can be done to rank higher.
Best SEO company, Compuvate, offers a full suite of strategies from on-page SEO to off-page techniques. Each project begins with the analysis of the website's keywords and measurements of the site's on-page and off-page SEO in order to position it for success in search result rankings.
Compuvate is a leader in full service SEO that offers both on-page SEO and off-page SEO strategies. They offer many tools that are perfect for improving link prospects, social engagement, general website optimization, and more to ensure your website gains traction on search engine result pages.